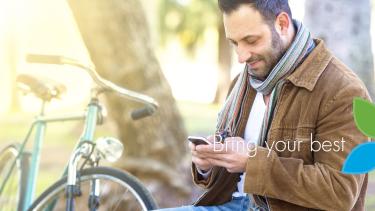 Health & Wellbeing
Your health matters.
Health and Wellbeing programs are designed to provide tools, educational resources and services to help employees deal with challenges that may impact work performace, physical health and internal wellbeing. These programs offer opportunity to help the employee balance priorities and maintain optimum total health, both at home and in the workplace. Download the Flyer
Why it's important
Work in the educational environmnent can be physically and mentally demanding
Psychological health and wellbeing matters, not only to support our students but also to ensure employees have the stamina and healthy mind to enjoy life outside of work. 
Research shows an unhealthy work environment can result in:

3 times increased risk of heart problems
3 times increased risk of back pain
5 times increased rate of cancers
2-3 times increased risk of mental health problems
Most people through lifestyle changes can improve the quality of their health. 
Program Details
Employee Assistance Program
A confidential and voluntary support service. You can receive support over the telephone, in person, online and through a variety of issue-based health resources:
Health Promotion and Education
Online health seminars, workshops and newsletters designed to provide ongoing education and awareness on a variety of health related issues. 
Incentive Programs
Participate in health campaigns and sign up for workplace health activities and earn rewards for achieving specific personal health goals 
Self-Assessment Tools 
Using online tools assess how you manage your stress, relationships, fitness, weight and work/life balance
---
Key Contacts
Teacher Benefits
Support Staff