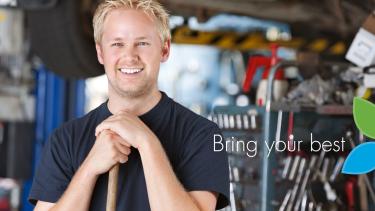 Return-to-Work & Accommodation
Getting you back on your feet.
The Return-to-Work and Accommodation program has been developed to assist employees to stay-at-work or return-to-work after they have experienced and illness or injury. Download the Flyer
Why it's Important
The longer an employee is off work, the less likely they are to return to their job or any job
A focus on safe and sustained return-to-work practices will reduce the likelihood of reoccurrence
Clear and transparent processes and procedures will reduce confusion and uncertainty
Maintaining contact while an employee is away from work promotes a culture of care and concern for their wellbeing
Program Details
For an absence of longer than 5 days, the District will contact employees and inform them of the process, forms and supports available
The District will partner with employee's medical provider to go through the accommodation request process
Regular check-ins during and after returning to work to see how  employees are doing and if additional supports are required
Ensure employees are medically fit to return to work by receiving medical clearance from the medical provider
We will prepare for the return-to-work by planning with employees and their manager to ensure a safe and sustained return
Joint Rehabilitation Programs
The intention of a joint rehabilitation committee is to work collaboratively with the Union and benefits providers to assist employees that are experiencing illness or injury that causes them to be away from work. 
BCTF Health & Wellness Program - The BCTF will assist teacher-members who are unable to maintain, or return to their teaching positions due to a medical illness or disability by funding an early intervention rehabilitation program. This program is offered on a voluntary basis. The BCTF will promote wellness initiatives in districts and at indvidual work sites. Visit Website
Teamsters Joint RTW - under development
Forms
Resources & Support​
---
Key Contacts & RTW Support
Elementary Teachers - Ph: 604.859.4891 ext 1227
Middle/Secondary and Helping Teachers - Ph: 604.859.4891 ext 1228
Instructional Support Staff - Ph: 604.859.4891 ext 1238
Clerical, Facilities, IT - Ph: 604.859.4891 ext 1209