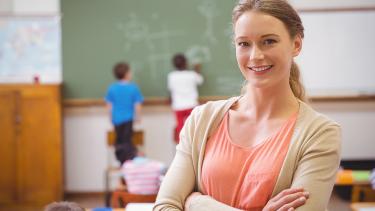 When you join the Abbotsford School District, you're joining a team of people who value respect, opportunity, and innovation. We believe that education is a life-long journey and offer ongoing professional growth opportunities, a competitive compensation and a comprehensive benefits package.  For all questions related to teacher benefits, email  teacher.benefits@abbyschools.ca
Professional Growth
We believe in continued professional development. We offer: 
access to training programs, coaching and mentorship that help you build skills and grow professionally
flexible and supportive work environments
opportunities to take on new challenges and roles within our organization
Excellent Benefits
We offer comprehensive and flexible benefits packages for eligible employees and their families, including: 
extended health-care, dental-care and vision-care coverage. Please visit the BCPSEA Benefits Website for an overview of our district's benefit coverage: Click on S.D. #34 (Abbotsford) and My Plan."
a health and wellness spending account
life insurance and disability insurance
pension plan eligibility
a wide range of resources and supports through our Employee and Family Assistance Program (EFAP)
options for various types of leaves of absence
If you are new to B.C. or thinking of re-locating check out the BC Medical Services Plan for detailed coverage information.
Important Contact Information:
MSP/HIBC
Mailing Address: Health Insurance BC, Medical Services Plan, PO Box 9679 Stn Prov Govt, Victoria BC Canada V8W 9P7
Lower Mainland: 604-683-7520
Rest of BC: 7-877-955-5656
TPP
Mailing Address: Teacher's Pension Plan, PO Box 9460, Victoria BC Canada V8W 9V8
Toll-Free: 1-800-665-6770
PBC
Mailing Address: Pacific Blue Cross / BC Life, PO Box 7000, Vancouver BC Canada V6B 4E1
Lower Mainland: 604-419-2000
Toll-Free: 1-877-722-2583
For all questions related to teacher benefits, email teacher.benefits@abbyschools.ca