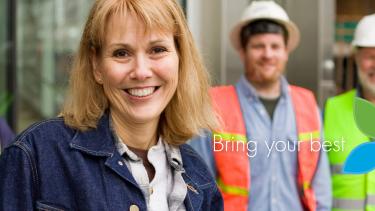 Workplace Safety
An ounce of prevention.
The workplace safety program has been developed to create a safe environment for employees and achieve the highest standards in workplace safety. Download the Flyer
Why it's Important
It furthers our goal to keep people safe to reduce and eliminate workplace injuries
Ensuring safety for staff and students supports a healthy learning environment
Training staff to proactively address safety issues helps prevent accidents before they happen
Staff leadership in safety demonstrates excellent role modeling for students
Fostering a positive culture of safety strengthens workplace safety year after year
Program Details
Key elements of our Workplace Safety Program include:
Training Education and Certification
From site orientation training, to non-violent crisis education, to first aid certification, the District provides safety training opportunities for staf throughout the year. 
Hazard Identification and Control
Our inspection program is just one feature of our system for hazard identification and control to manage workplace hazards. 
Safe Work Practices and Procedures
Examples of our written procedures include the respiratory protection program, violence prevention program, and confined space entry program. 
Onsite Safety Interventions
Provides proactive support and follow-up services to reduce the impact of student incidents.
Joint Occupational Health and Safety Committee
Each site has a dedicated safety committee that works together to promote the highest standards for occupational health and safety.
---
Key Contacts
Workplace Health & Safety - Ph: 604.859.4891 ext 1211 |  mysafety@abbyschools.ca